Hi, I'm Anna.
I'm a Talent Acquisition Manager and searching for ambitious people for our Tech Team.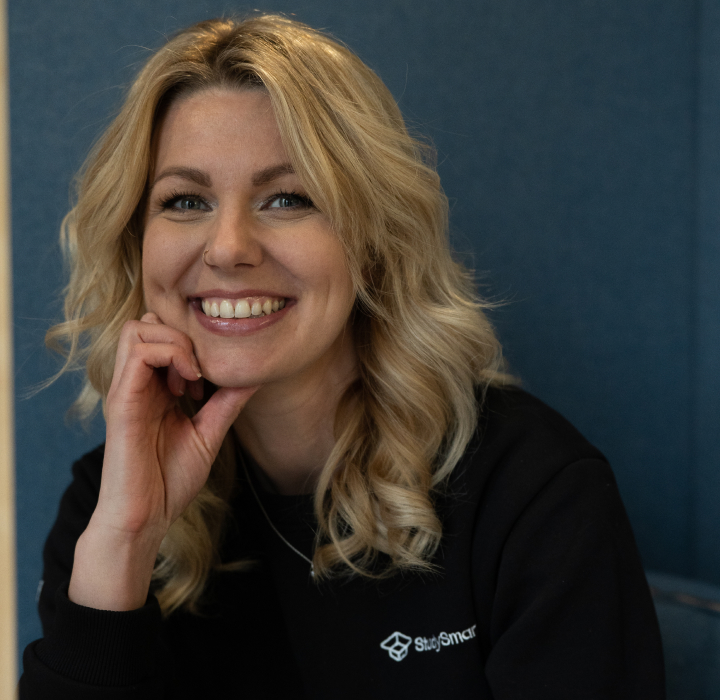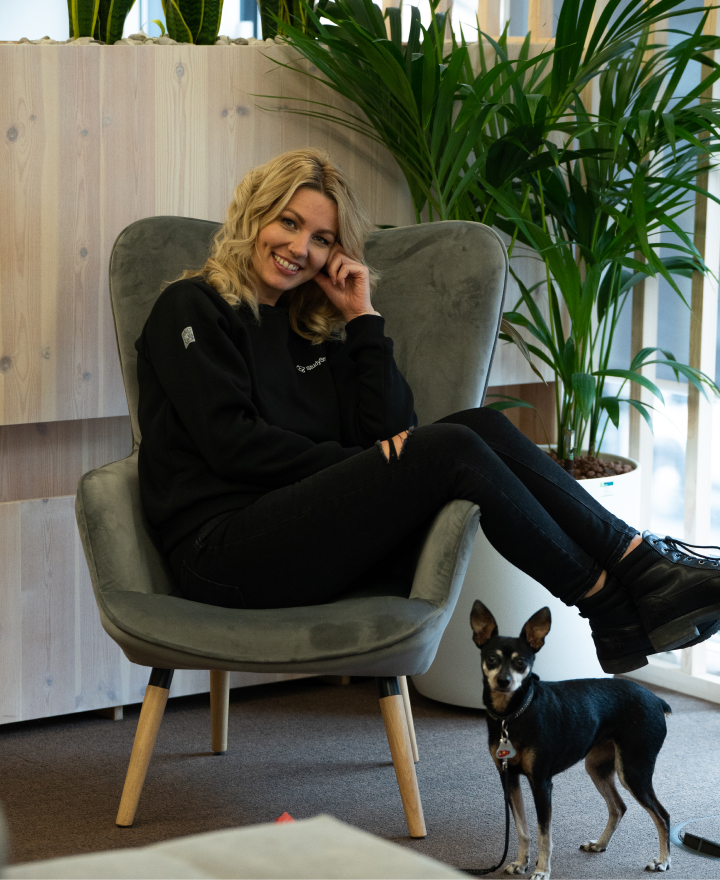 Who am I
I was born in Kazakhstan as a German emigrant and grew up in NRW in a small town. I was pretty lost in my 20s as regards my professional perspective. I wanted a job that does not feel like work to me and where I have to wait desperately for the weekends, as I constantly noticed in my environment. So I tried out a lot of things until I had a very unpleasant experience with a toxic working atmosphere in a real estate office where I was working at that time and decided to study business psychology with the goal of creating a workplace for other people where they feel comfortable and where they enjoy coming to work. So I did my internship semester in Munich at Redseven (ProSieben) and immediately fell in love with this city. Since then I have gained some experience in HR. From HR Management to Employer Branding. However, i really love meeting new people and get to know their stories, so doing Recruiting was always my favorite. Having a real impact on the team and therefore on the company, motivates and excites me. I have been living in my home of choice for 2 years now and since February I have been able to find the perfect matches for StudySmarter and not only have an impact on our team but on our goal to empower everyone to achieve their educational goals. And that is pretty awesome.
Spirit Animal
The Hummingbird: It is a beacon of positivity. It instruct us to expect love, joy, and good luck. It reminds us to express love more fully in their daily endeavors. And thats basically me :)
Passionate about
This one is easy: Vegan Food! I became vegan over 10 years ago. At that time there wasn't much variety in restaurants. Today I'm not only trying out the newest restaurants (and luckily there are more and more of them in Munich *lucky me*) but I love to cook, host dinner parties and bake. Also I am active in animal rights protection.
Working at StudySmarter
I love working in a startup. I have worked in startups before i joined StudySmarter and feel very comfortable in a dynamic, ambitious and young environment. I also wanted to work for a company that adds value to our society. I found both here. I come from a classic "working class" family with a migrant background. I know what it's like to be on your own when you're learning and no one in the family can really help you. With StudySmarter I would have had an easier time in my school days. I am even more pleased that today everyone has the opportunity to achieve their educational goals. In addition, it is super exciting as a Talent Acquisition Manager to actively shape the team and thus have a real impact on education. Aside from that, I can take my little dog Bella to the office and the porridge bar is the bomb!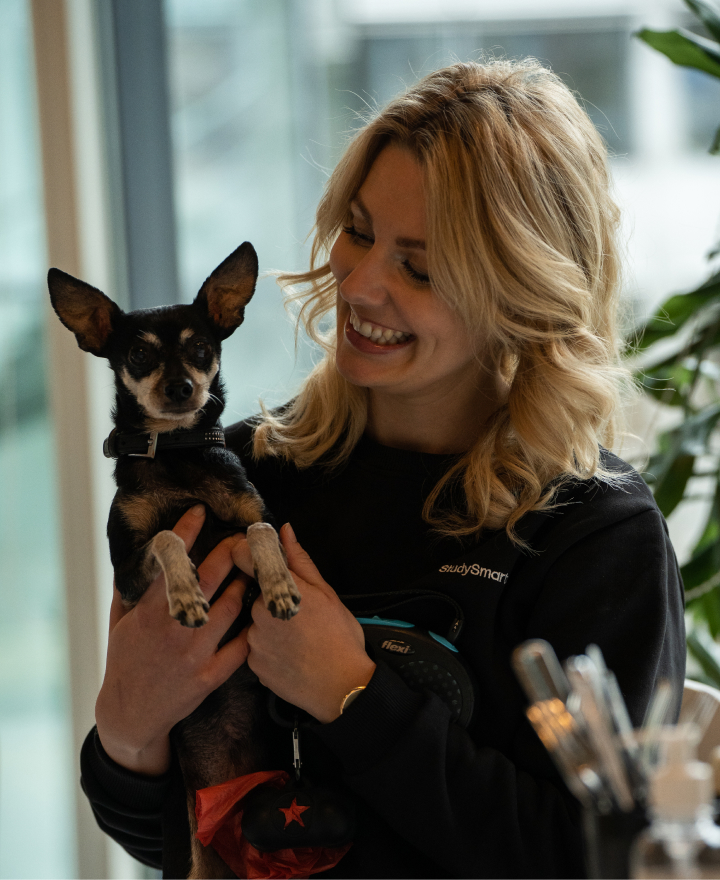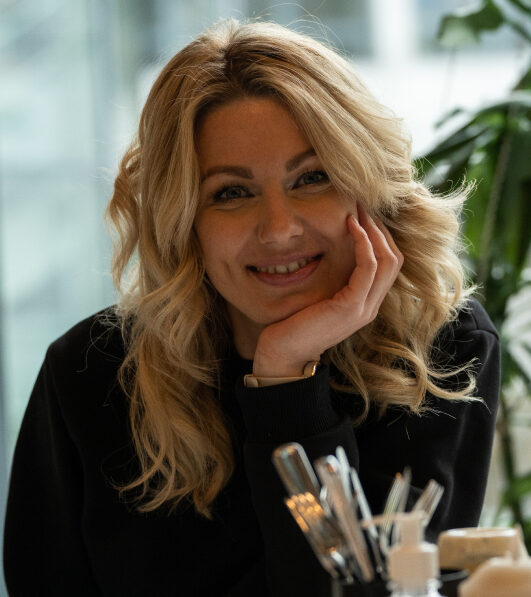 Typical day
I'm still relatively new to the team, but it's easy to get on board. First I do a test to make sure we're all safe in the office, then I make breakfast for Bella and greet my colleagues at the coffee machine. After that I check my appointments, send a few "Good Morning" or "Happy Birthday" messages to my colleagues in the HomeOffice via Slack, prepare for my job interviews, do interviews and talk to my colleagues where we are going for lunch. In between interviews, I review new applications, take Bella for a little walk and try to get as many people as possible in the office to have a little coffee chat to get to know them better. In the afternoon I snack from our porridge bar and prepare appointments for the next day, get feedback, answer mails or ask questions.
Successful in your role
Empathy
Everyone is nervous during job interviews. Putting yourself in the other person's position and being able to make someone feel comfortable is elementary to creating a pleasant atmosphere for the interview. That is what you need to really get to know a person. Team and cultural fit is super essential. Not only for us but also for future colleagues. This is the only way for both sides to be happy in the long run.