Eine der
Histology (SZTE)

Zusammenfassungen auf StudySmarter | University of Szeged

When you study don´t study just by looking at how the slide is shaped and how the cut might look.

Be aware that the professors have different sets of slides that might look totally different and you must be able to recognize those by "histological landmarks"  also be aware that these are near to perfect cuts. In a more "realistic/pathological" situation they might/will deviate to a certain degree.




Since I received a request to do more with the subfolders: DONT USE THE SUBFOLDERS! Everything is "dumped" into the main folder because it would have overcomplicated things with the subfolder. I realised this quite late so thats why they are still here but I cant delete them.

Anyways use the "Tags" in the filter instead if you want to look at something specific. I might add "MTO#" or "Sem#" tags but they reask a lot of things later so I am not sure if thats worth it and I instead use my (quite limited) time to add more quality slides for you. ;)




Good luck!




If you see an mistakes or have any requests send me an email: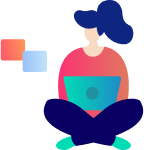 Weitere 'Kompetenz- und Selbstmanagement' Lernmaterialien findest du kostenfrei auf StudySmarter
Melde dich kostenlos an und bekomme Zugang zu der kompletten Zusammenfassung und tausenden Karteikarten!