January 19, 2021
StudySmarter launches STEM initiative #SmartMINT
Labelled with the hashtag #SmartMINT, StudySmarter is launching an initiative to promote a career in the STEM fields among female students. As part of the initiative, female leaders from tech, science and entrepreneurship will be integrated into the learning process of hundreds of thousands of female students.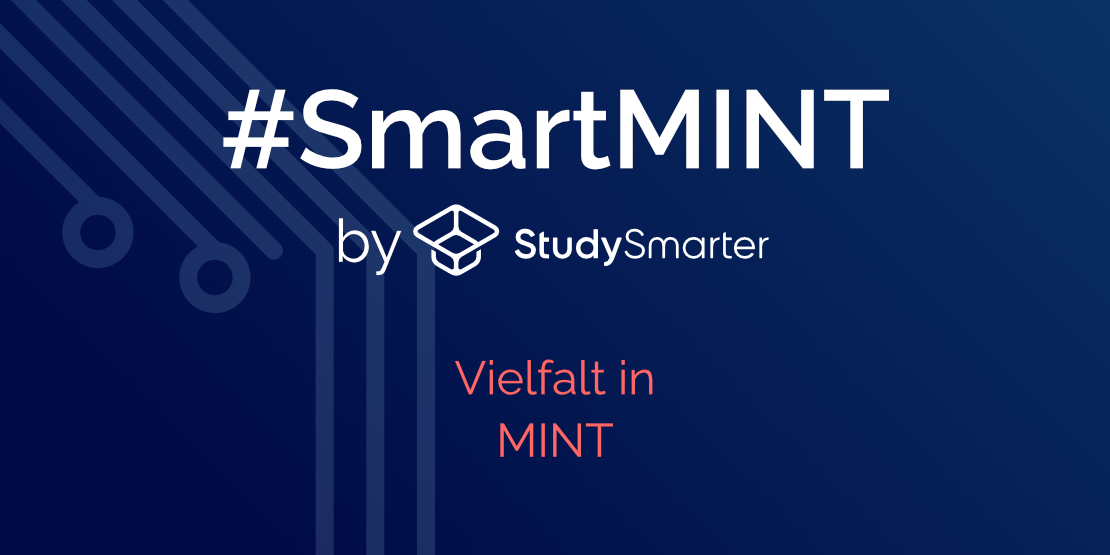 34%. The percentage of women in STEM courses (science, technology, engineering, and mathematics) in Germany is alarmingly low. If one looks at certain courses of study, an even more drastic picture emerges. For example, the proportion of female students in electrical engineering is only 15%. (1)
Therefore, it is StudySmarter´s goal to counteract this inequality. The resulting #SmartMINT initiative is intended to inspire female students to decide on a STEM course (Bachelor or Master). Specifically, this means that female role models with a STEM background will be interviewed by StudySmarter. Helpful or inspiring excerpts from the interviews will then be integrated into the learning process of the over 550,000 female students who are active on StudySmarter every day. In this way, widespread stereotypes are to be broken down and possibilities are shown.
---
About StudySmarter
StudySmarter is a leading EdTech start-up from Munich. The spin-off of the TU Munich & LMU Munich develops an intelligent and content-agnostic platform for lifelong learning. The StudySmarter learning platform was first published in 2018 and is currently used by more than 850,000 learners in the DACH region. StudySmarter has been named the best EdTech start-up in Germany and Europe by university representatives and education experts. The startup is headquartered in Munich and employs more than 50 people. StudySmarter's vision is to use state-of-the-art technology to empower everyone to achieve their educational goals. Further information: www.studysmarter.de
Back to Newsroom